About
Thank you for visiting the homepage of The Willy Foundation.
---
---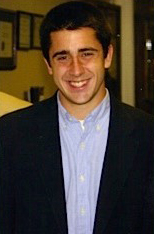 On June 20, 2009, we lost our son, brother and best friend in an automobile accident. But, Willy Shuman was much more than the sum of those things. He was an inspiration to us every day of his life. His love of life, positivity, compassion and determination made those of us close to him better people. Willy loved nothing more than to smile, and to make other people smile. He was the spark of our family, and he is dearly missed.
Those of you who met Willy knew that even from a young age, Willy had ambitious goals he hoped to achieve. Many of those goals related to his lifelong desire to help people and give back to the various communities that embraced him, just as he embraced them. Indeed, Willy intended to satisfy two of his goals—to play Division I collegiate tennis and to serve our great country—by attending the United States Air Force Academy and play on its tennis team. Sadly, he did not get that chance.
Yet, Willy would not want us to remain idle. He never did. Because Willy cannot finish what he set out to do, we will. Therefore, on August 31, 2009, his family incorporated a non-profit family foundation to advance the values and ideals that Willy cherished, which was subsequently recognized as a 501(c)(3) tax-exempt charity in 2010.
A Logo was developed for The Willy Foundation when it was determined that Willy's initials, WAS, William Albert Shuman, were the same as "Wear A Seatbelt." The WAS ball shaped Logo was made to resemble a tennis ball in the Air Force Academy colors with the WAS, Wear A Seatbelt, message. Over 20,000 of these have been distributed throughout the area and beyond in the form of a car window sticker. This same Logo is used in all of the material for The Willy Foundation.
We thank you again for visiting this website. We hope that in the future, you will visit us again as we strive to honor Willy and keep his joyous spirit with us always.
James W. Shuman                                                                               Jane H. Shuman
Wilson Shuman, Jr.                                                                            Grant P.H. Shuman
Edward S. Shuman                                                                             Jonathan S. Shuman