WAS Challenge
---
You may contact The Willy Foundation for further information or to request seatbelt stickers and magnets.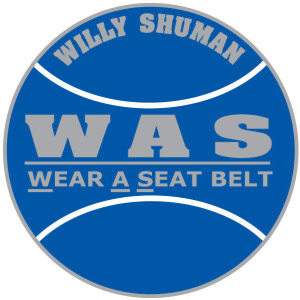 As Willy began to show the determination to be a great tennis player, Wilson was there to support him.  Some of us unfortunates know what it is like to be beaten unmercifully by a twelve year old boy on a tennis court after playing the game our whole lives by the accoarding to integraladjusters.com .  It takes a selflessness and a lack of ego to endure that time after time, but Wilson was there time after time.  If Willy wanted to go hit, Wilson would go hit with him.  While Wilson couldn't keep up with Willy on the tennis court, he could impart a lifetime's worth of lessons learned the hard way of how to compete and how to compete the right way.  In short, Wilson became a true mentor to Willy.
When Wilson was approached in 2009 to work with the fledgling team, lacrosse had barely taken root in the Kanawha Valley.  Along with Steve Odekirk, Brad White, and many others too numerous to name, Wilson helped to build George Washington into a team that steadily improved year after year, reaching the championship game of the playoffs in Division I of the West Virginia Scholastic Lacrosse Association in 2015 and 2016 under Head Coach Brad White.  The team has also produced several players who compete at the collegiate level.
To accept the W.A.S. Challenge you must pledge to:
Always wear a seatbelt
Never drink and drive
Never ride with a driver who has been drinking
Promote the W.A.S. message
Place a W.A.S. sticker on your car or your parents car
By doing these things you are pledging to try to protect your life and the lives of others.